PRANIC ENERGY HEALING LEVEL I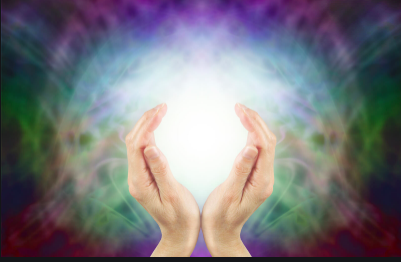 Event Date:
April 2, 2021
Pranic Energy Healing is an ancient Method of Balancing the Physical Body, the Personality, one's Life and Environment. This Method uses Knowledge about the Existence of the Energy Bodies – which Surround and Infuse the Physical Body with Vital Life Force. This "Life Force" is contained within every aspect of Life and may be directed from one person to another person, to an object, to plants, to one's business or to anyone or anything that requires Energetic Support, Harmonizing or Strengthening.
These improvements occur through the application of techniques and protocols that utilize Chi Energy or prana. Very frequently an additional supply of energy is required to establish a Solid equilibrium within the various components of the body's physical and energy Systems – including its electromagnetic field and subtle bodies.
Pranic Energy Healing Level 1
Teaches one how to achieve Balance of various factors with energy without ever physically touching another person.
What can you learn in two days?
How to feel subtle energy.
How to evaluate various "Layers" of the energy bodies and other nuances of subtle energy.
Rapidly & accurately finding areas where a person's Energy is constricted or where "Energy Blockages" occur.
Learning how Remove them.
Learning how Project Fresh Vital Life Force.
Learning to Achieve Internal Stillness through Invocation, Prayer and Meditation.
Learning to use the Power of Yogic Breathing or Pranayama.
Using easy physical exercises to increase your Energy.
Practical application of energy for various needs.
Pranic Energy Healing was compiled by the Life Partner of Master Choa
Kok Sui – Charlotte Anderson.
After this workshop a Practitioner will immediately and successfully be able to perform Miraculous Treatments.
Why is this workshop important for you? It will:
Train you on the fundamental techniques of Pranic Energy Healing
Provide you with a life-long tool to increase Well-Being daily.
Activate your personal techniques for energy restoration.
Allow you to change your own life through understanding Energy.
Teach you simple knowledge about the energy body, which offers the possibility to adapt a holistic understanding of the broad scope of the World of Energy.
This Workshop will take 2 days or around 16 hours.
The information will be transmitted in a simple and clear way.
Anyone who is interested can participate in this workshop.
The Target is to be able to use the Learned Skills immediately.
The Workshop Time: Approximately 16 Hours.
Facilitator Dr. Bassam Saab.
Workshop fees: AED 999
Register for a package of Level 1 & 2 and get 20% discount.
Workshop date: 2nd and 3rd April 2021
Venue: ChangeWorks office # 3 Mezzanine floor Yas Al Ali street – Khalifa city, Abu Dhabi.
Tel: 02 6281811
WhatsApp Dr. Bassam: 0506412480